Neu in TERMINO seit 06.02.2021:
Bei Terminabstimmungen können die Abstimmungsersteller*innen nun vorgeben, ob eine E-Mail Adresse von den Teilnehmer*innen immer angegeben werden muss (Feld: E-Mail Adresse verpflichtend). Mehr dazu in den FAQs.
Coordinate and share appointments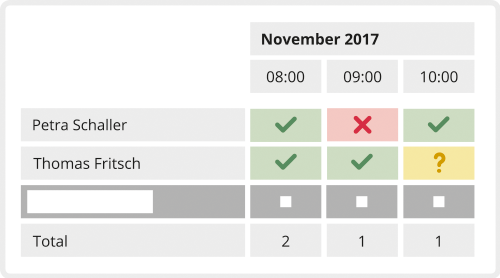 create meeting poll
How to do it
Just a few steps to create a new metting poll.
This is how it works...

Instructions