Is there an overview calendar available?
Wir arbeiten laufend an der Optimierung von TERMINO.
Am Mittwoch, den 27. Oktober 2021 werden von 6:45 bis 7:45 Wartungsarbeiten durchgeführt.
TERMINO wird in diesem Zeitraum kurz nicht zur Verfügung stehen. Danke für Ihr Verständnis.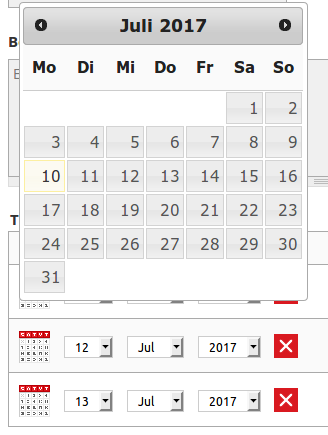 Click on the calendar symbol to choose a day for a date proposal and see the day of the week.